For those of you thinking of trading your 9-to-5 job for a more relaxed and independent work routine, there's never been a better time to take the leap to working for yourself. Freelance writers, photographers, designers, illustrators, and all kinds of entrepreneurs are now going solo with great success. What's more, they seem to be getting more clients and more work without having to work longer hours. Some work half the time that a full-time 9-to-5 job would require, making double the profit as well as a name for themselves in today's highly competitive, but rewarding, market. What are their secrets? Let's have a look.
Collaboration
Getting more work doesn't have to mean working more, as long as you collaborate wisely. Why not combine talent and energy with other artists and freelancers that have that certain something you might be missing? At times, working alone can prove quite the struggle, not to mention the expense of having to constantly invest in education or new tools. Even established artists often need to collaborate in order to save money off printing, promoting or showcasing their work.
Keep in mind, it pays to be wise when you're looking to collaborate. Instead of going around asking your friends to join forces with you, think long and hard about what your specific vision, goals, style and budget is. Just because you like someone, doesn't mean you would enjoy working together. Choose someone whose work you really admire, someone whose style matches your own, someone who shares the same goals as you and, of course, someone who could add to your knowledge and skill. Do some research and get in touch with artists you admire—this will not only lead to a successful collaboration, but it will also offer you free exposure, deeper linking to your website and more effective marketing overall.
Resources
The right resources can go a long way when looking to get more work without working more. Your first stop should be Timothy Ferriss' The 4-Hour Work Week: Escape the 9-5, Live Anywhere and Join the New Rich. Published in 2007, Ferriss' book was featured on The New York Times Best Seller List for more than four years and has sold millions of copies for a good reason. The information found here is useful to anyone thinking of going independent, from bloggers to artists.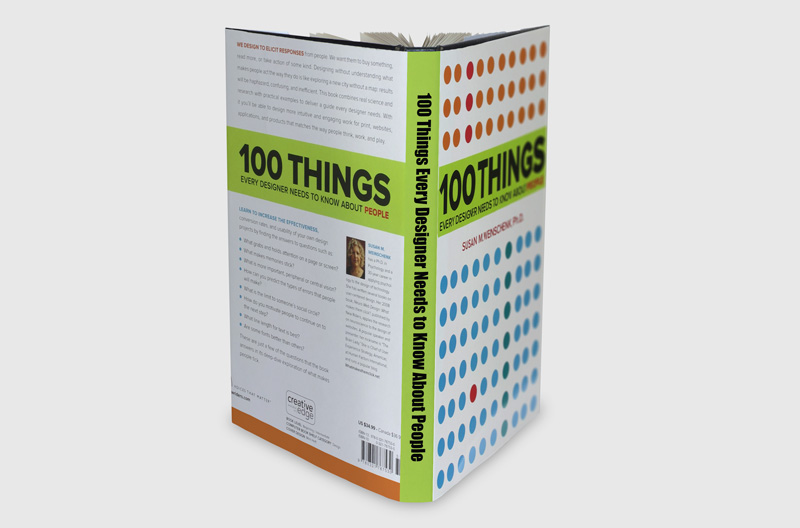 You may also want to have a look at Susan Weinschenk's 100 Things Every Designer Needs to Know About People (Voices That Matter). It's a great resource for increasing effectiveness and usability of your work, as well as finding answers to questions regarding your audience.
Networking
One of the secrets when it comes to getting more work without working more is effective networking. Social media allows you to become an overnight sensation, as long as you go about it the right way. Get in touch with other designers you know and admire, organize events, set up a blog, submit guest posts to respected blogs and blogs in your niche. Market yourself efficiently, fatten up your portfolio and link to it from everywhere.
Also, ask your clients to mention you in their newsletters and to link to your website or Facebook page. Having a strong online presence and a good reputation among clients will generate more work down the line that will be better-paid, less demanding and specific to what you do best. However, you need to stay organized when new projects start streaming in. Delivering orders on time is crucial to maintaining your business.
Get Out There
Collaborate wisely, make good use of all your available resources and network as much as you can. Market your services and deliver top quality design, on time and with a smile, and your goals will become reality in no time.
---
Header image created using Flat Design Office Desk 02 by Blue Lela Illustrations.
---