There are many places you can find advice about starting your own ecommerce store, but not all that advice is good. Some of it may just be outdated since the Internet is a fast moving place. You need to be on the lookout for what is relevant and what will actually help you grow your new online project. These are some of the worst pieces of advices I've seen floating around the Internet that you should ignore.
1. Be a People Pleaser
Aim to please the masses. This is one of those pieces of advice that sounds like it makes sense until you sit down and think about it. If you are trying to please everyone you will not be able to create a solid brand identity. Your online business will be shrouded in ambiguity and you won't get as far as you would like.
It is better to focus on your target audience. You can should do your best to please them and gain their trust and loyalty. Once you have done this they will help you branch out. Focusing on your target audience helps you build your brand identity and establish who you are as a company to the world. Just remember, you can't please everyone.
2. Give the Customer a Lot of Options
People actually have a very hard time making decisions. If you give them too many options, they will become overwhelmed and end up leaving the site. For example, this site has a landing page with over 700 options. People might look through a few choices, but if they have a hard time finding what they need, they will ultimately go somewhere else. People need to quickly reach an "Aha" moment to buy. If they don't have that moment where they see the value and effectiveness of your service, they will leave. You need to provide the customer with limited options that are very good and likely to be what they need.
3. Focus Entirely on the Product
This is another pesky piece of bad advice that sounds like it should be good. Your product is very important (otherwise, no one will want to buy it in the first place). However, once you know what you are going to sell, and you know it is good, you need to move your attention to the customer. People buy your product, without them you will go nowhere.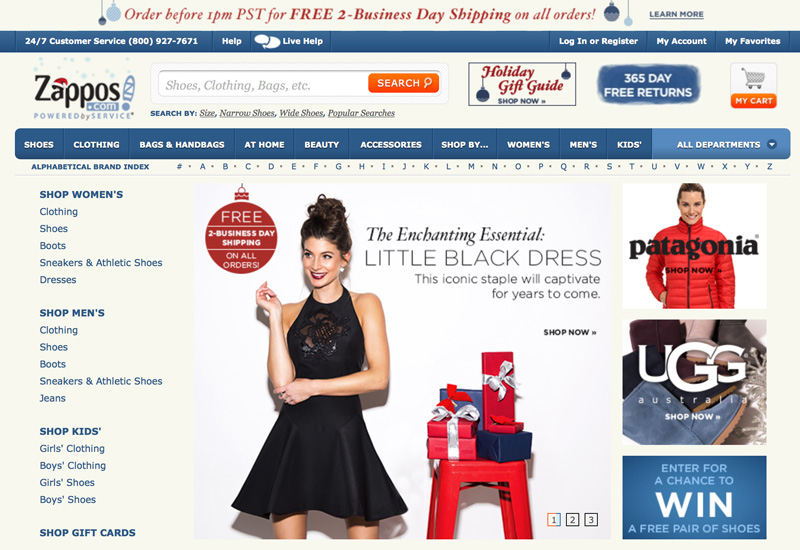 Great customer service creates a raving crowd of devoted shoppers. This is how Zappos got so large. They focused on providing the customer with exceptional service. After all, their product was something you could buy at the store. They started off selling the same shoes you could get at the mall. So they made themselves stand out by giving their customers amazing treatment. Service means a lot to people, if you focus on the costumers needs, you will go very far.
4. Write Keyword Dense Content
This is old, outdated advice. If your customers see that kind of writing on your site, they will get immediately turned off. It is not appealing and it makes people feel like they are being marketed to. It is much better to write naturally so it doesn't seem like an advertisement. Good, readable content is much more powerful, relatable, and appealing to your customers. You can take a look at this guide for some tips on SEO.
5. If You Build It, They Will Come
No they won't! Online stores are not like real stores where you have people passing by all the time that may peer in the window and gain interest. People will not be able to find you if you do not take the extra step and market yourself properly. You need to take the time to build a truly effective marketing strategy. Key elements to keep in mind are knowing your target audience, investing in good advertisements, and great content marketing. Good, well-placed, and well-directed advertisements will get you an initial audience, this is fast but should not be your only form of marketing. Great content marketing is slow but it will help create your following. Take time to write a blog for your customers.
6. Over-Communicate Security
Your customer should be able to tell that your site is trustworthy from the minute they land on your page. However, trying to accomplish this with a million and one security badges is going to do the exact opposite. A site that has all these badges trying to reaffirm how secure they are makes the customer doubt. It is much better to have a few discreet badges paired with a really good sophisticated design. Clients are more likely to trust a well designed site than an ok site with 30 badges claiming security.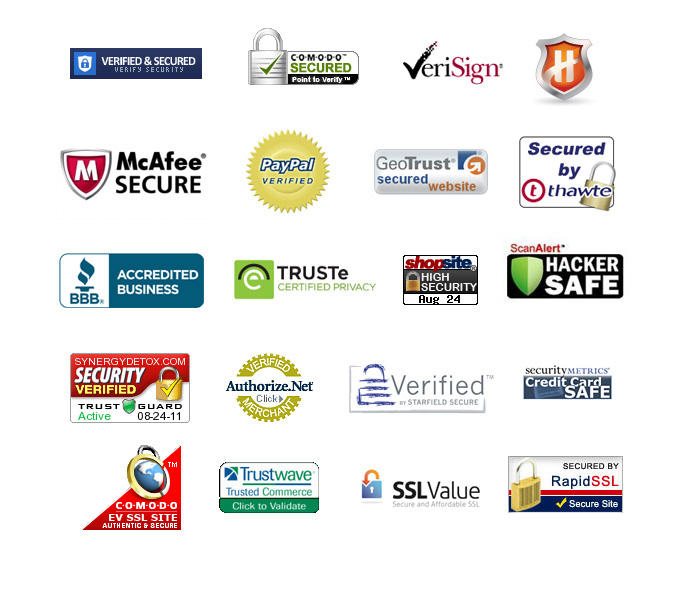 7. Just Tax the Highest Amount Allowed
You absolutely need to know how much to tax on your product, which will vary depending on your state. Taxing too little can get you into trouble, but so can taxing too high. Do adequate research to avoid any issues in the future with this. It is very much worth your time to do the research beforehand to avoid running into really big problems later on. Either your customers or the state will take notice. An issue like that can bring your business to a halt.
8. It's All About Your Site
We have discussed the importance of taking time to make your site look good. But just like focusing on the product, you can not get so hung up on every minor detail about your layout that you forget to go over more important issues. Like taking the time to plan out an excellent costumer service model that delivers, or creating an effective marketing strategy. Your site is important, but you can not get overly-focused on just one thing.
9. Amazon Is the Template We Should All Follow
Amazon has become the size it is today partly because they were the first ones to really popularize online shopping. Their reputation and size lets them get away with a lot of things that small, new ecommerce platforms would not be able to pull off. While you can learn a lot from Amazon, you shouldn't use them as an exact template. The most prevalent example is their website design. It's a bit messy and not as modern as other, smaller sites. While it works for them, it is not the best way to go for a new website without a reputation.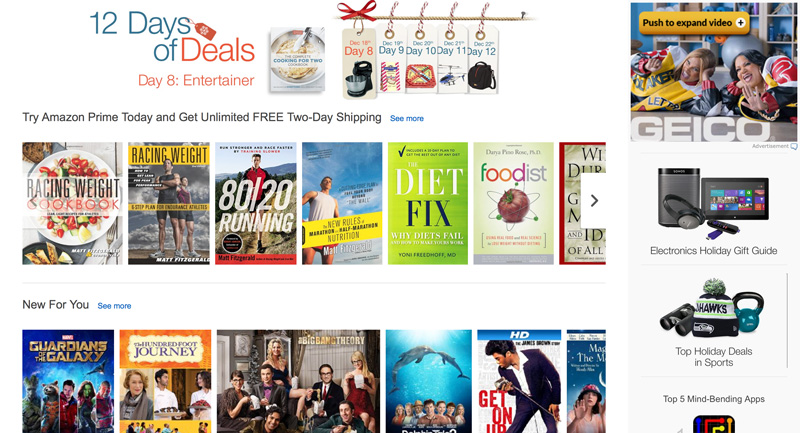 10. Ecommerce Is Easy
Last but not least, the most popular lie about ecommerce is that it is easy. Sure, making the website may be a lot simpler these days with the help of websites like Wix and Squarespace, but there is a lot more to it than that. A lot of it is marketing and creating a truly wonderful user-experience. The website is your store front but the building blocks are customer service, reliability, usability, and marketing. But don't get discouraged, with good planning, some effort, and dedication you can create an amazing ecommerce store.
Analyze Everything
It is important to really analyze the advice you find on websites. Remember to check for relevance, and to truly analyze what you are being told to do. So, what good advice about ecommerce have you received lately?
---
Catalin is the founder of Inspired Magazine and Mostash. He likes hot soup and hot jazz.
---
Header image created using Arch and Shopping, goods, payment, delivery.
---