Are you a photographer looking for a new (or perhaps old) challenge? Do you drool over the beautiful colors of film photography and wonder at the artistry involved in taking photos without a screen to help? You've come to the right place. We've found some awesome resources to help you learn film photography.
The Renaissance of Film
The digital revolution has brought beautiful, high-end photography to the masses. Anyone with a modest budget can buy a great camera/lens combo and take as many gorgeous photos as they desire. After years of the same thing though, many digital photographers have found themselves to be in a creative slump. They're seeking a new creative challenge, and instead of looking to the future of photography for it, they're looking to the past and rediscovering the joys of film.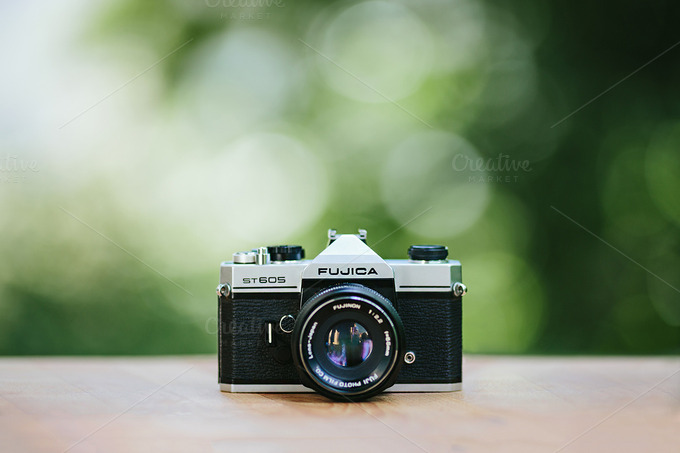 Film photography can have a higher learning curve than digital. After all, you no longer have the luxury of shooting "practice shots" and tweaking your settings until the image on the screen looks good. You really have to know your stuff! You also feel that shutter click not just in your hands, but in your wallet. Every single photo you take will cost you money, so you want to maximize your efficiency and learn all you can to prevent waste. The steps and resources below should help you on your way.
Learn the Lingo
A major portion of grasping any new art form is to understand the basic terminology. If you're new to photography in general, there is a whole vocabulary to learn, from Aperture Priority to the Zone System, that you must know in order to become a skilled photographer in its traditional medium. EPhotoZine, a great photography blog, has a detailed glossary of photography terms. In addition to that, it also hosts a variety of news, product and book reviews, guides for inspiration, and so much more. It's a great site for learning about the world surrounding film photography.
Understand the Basics
One of most important aspects of learning to photograph using film is the understanding of the components of the medium: the film, the camera, and the flash. Along with this you should also understand the processes that the film will take from exposure to development. I Still Shoot Film has an amazing beginner's guide to film photography. You'll learn not only how film works and what different settings on the camera do, but you'll learn how to develop photos in addition to lofty topics such as why film photography matters.
More Great Film Photography Tutorials
Find a Community
One of the biggest and most common mistakes of starting into a new art form is going at it alone. Art is always collaboration between creatives. There is so much to learn from both experienced and newbie film lovers. The Lonely Photographers goal is to create an online world in opposition to its name. They run a site that helps photographers connect and share ideas and experiences in the hopes of crowdsourcing knowledge, so that all people interested in film and photos have a community of peers.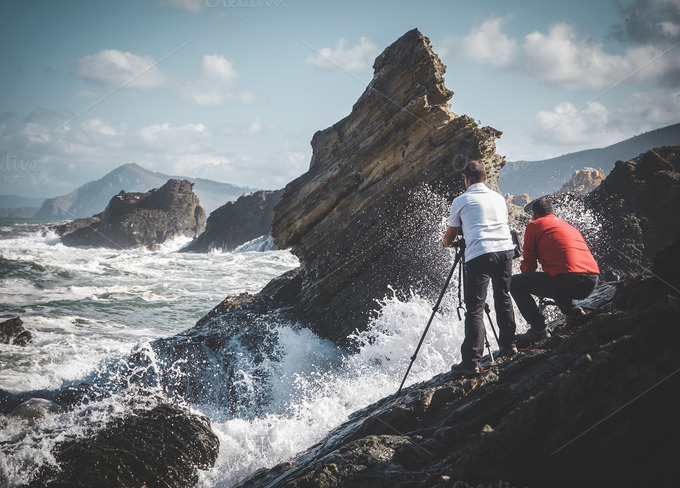 Give Yourself Clear, Achievable Goals
While it may seem self-fulfilling, learning to use photo film isn't exactly a goal, because there isn't a clear point to see when you've achieved it. You can, of course, take a class, but if you want to learn it on your own, creating some sort of finish line to work toward will help you immensely. This blog from PopPhoto has an interesting challenge for those working to improve their skills. It explores 12 types of classic film that are disappearing from store shelves and gives you the task of experimenting with all of them before they are all lost in the digital takeover.
Join the Conversation
It's tempting when starting new mediums to use words like "aspiring photographer," or "novice film photographer." If you are out taking photos daily and putting in your time to shape them artfully, you are a photographer and you have a valid opinion to share on the topic. You can even start right now. Post a comment below on your experience so far with film photography. Happy shooting!
---
Header image created using Vintage Film Cameras, Thirsty Rough Complete Family, and Eveleth – Premium Letterpress Fonts.
---